Career Enhancement Tips for First Jobbers: 3 Key Tips to Grow Your Career
---
Simple Career Enhancement Tips You Can Start Now
You found your first job and you feel a little anxious. You think to yourself – "How am I going to survive through all these?" With the right attitude and guidance, you will soon look forward to doing your best.
Like any other career enhancement tips, there are no guarantees for success. However, if you bring the right attitude and decide to take action then you are halfway there. Nothing will stop a first jobber like you from shining at your workplace.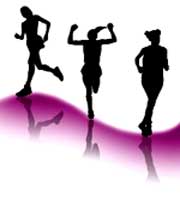 1. Self-discipline 
The value of self-discipline in a first jobber is often underestimated. Now that you are in the working world you think to yourself, "Is self-discipline overrated?" I will tell you, no. It is not overrated. I have often found new staff with good self-discipline doing better than those who are poor in it.
Let me use a simple example to demonstrate this, assuming it's a Friday and the rest of the department is planning to go out for a fun night. You have an important document to be completed for the coming Monday. What do you do? Give the fun night a pass and complete the work? Or join the fun and hope that you will find time to finish it over the weekend thus leaving you little chance to perfect it before submission?
Part of self-discipline is also about sacrifice. When you have strong self-discipline, it is inevitable that you would need to sacrifice some fun time tofocus on your goals. If you are interested in advancing your career you may take some courses, or even read books to increase your knowledge. All these activities come with an opportunity cost. It could very well mean less time for leisure activities.
2. Success 
You're probably thinking, "Success as part of these practical career enhancement tips is funny." Let me assure you it is not. What I want to explain here is this – if you want to enhance your career, define what success is to you. Once you know what success is to you then you can plan towards that goal. Spend some time thinking what success is to you. Crystallize this in your mind. Assuming you know what success is to you, the next step is to be single-mindedin the pursuit of your goal.
Being single-minded means to be focused on your goals. When you focus your energy on your goal, you get more out of your effort. You inch closer to your goals. When you are single-minded other things do not distract you. You know what you want and you power yourself towards it as best as you can so you can clearly see what you want.
Knowing your goal and your personal definition of success is an important element amongst these career enhancement tips for first jobbers. Equally important is to know your own strengths and your skills. If you want to enhance your career, play up on your strengths and improve on your skills required for your job. What are you good at? What are the skills sets you do not have that are required for the job? Build up on those skills.
The career enhancement tips in this sub-section basically means this – when you define what success is to you, you then pursue it single-mindedly knowing your strengths and the skills required to attain that success.
3. Sincerity 
Sincerity in your career means a lot of things. For me, as a first jobber you should look at doing your work sincerely and joyfully. Meaning, do not treat your work as a drag. If you feel that your work is a drag, then start by asking yourself; "Why is it so?" before blaming anyone else – be it the company, your boss or your colleagues. So, be sincere with yourself. What is your core challenge in not being able to do your work sincerely?
Being sincere at your work means doing it with your level best. It means playing your part and taking personal responsibility for your work. It also means toshare your learning and knowledge. When you share what you know about a certain task, you become an asset to your unit and this inevitably enhances your career. Many people think, the more they hoard what they know the more advantage they have. However, in my experience this is not true. I find that the more you share the more others are willing to share with you and hence the more you know.
In summary, the most important and practical career enhancement tips you can start now is to develop self-discipline, learning to sacrifice, define what success means to you, be single-minded in pursuit of your goals by knowing your strengths and skills, and doing your work with sincerity and have sharing as a work value you carry. 
More Articles Related to Career Enhancement Tips
Appreciate Challenges – The 7 Things Challenges Teaches You At Work 
Ever appreciate challenges that come your way? Ever thought it can have a positive impact on you? 

Lifelong Learning Attributes for Career Advancement - Perspectives from Chinese Proverbs 
As a first jobber you should make lifelong learning a principle that guides you in your journey of career success. Here are 5 attributes from the perspective of Chinese proverbs. 

Career Booster: 5 Attitudes In The Workplace to Get You Ahead 
Looking for a career booster? Try these 5 attitudes in the workplace and see how far it can propel your career. 

Achieve More: How to Get More Done in a Day at Work 
How to achieve more at work and be the most productive person around. 

Graduates Career Advice – 8 Things to Remember When You Join the Workforce
What are some crucial graduates career advice you should know when you enter the working world? 

Increase Chances of Career Success – 5 Clichés That Work To Get You Started 
How do you effectively increase chances of career success? Here are 5 simple techniques to get started. 

Career Success Formula: 9 Things Excellent Workers Believe 
Is there such a thing as career success formula? What then are the key points to succeed in your career? 

Work Attitudes To Have As You Begin Your First Job 
So what work attitudes should you possess as you begin a new phase in your life? 

Career Advancement Tips for Freshies: 5 Quick Advice to Help You Grow Successfully 
If you are feeling unmotivated and at a loss with your first job, here are 5 career advancement tips to help you. 

Practical Career Enhancement Tips for Newbies 
3 simple yet practical career enhancement tips to help you progress in your career. 

Your Career Success Story - Share with Us!
Give us the details, so you can help motivate others to climb the corporate ladder, successfully.