Personal Goal Setting - 7 Key Steps
---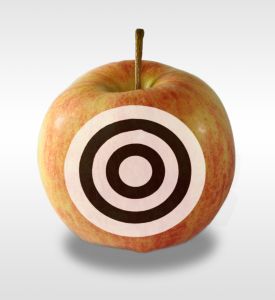 How do you begin personal goal setting? What are the areas you can start setting goals? These are questions you would ask if you are new to goal setting.
As a career newbie you are probably more concerned about career goals. However, there are other areas of your life you can set goals for yourself. Goals shouldn't be about career alone. Goals can be set in the area of attitude, career, education, family, financial, physical and personal/social.
Each of these is interrelated. They are anchored on what you value and what are your priorities. Your personal goal setting can be in these areas:
1. Attitude 
What are the attitudes and habits that are holding you back from reaching greater heights? How is this attitude affecting you, your career and your relationship with your family? Make specific points to change this attitude that is affecting the way you behave. Your attitude determines how far you can go in life. Take time to confront your negative attitude and make a plan to change it. This area of personal goal setting is one of the most important.
2. Career 
In the course of interviewing hundreds of candidates, I am sometimes surprised at the number of candidates that do not have career goals. Where do you want to be in 3 years time? Where do you see yourself in 5 years time? How will you get there? What are the skills you need? What are the potential barriers? As a career newbie, you may not have all the answers. In that case, seek someone you can talk to or better yet – mentor you.
3. Education 
Continuous education is important for success in life. Not just your career. And education should not be just for the sake of career promotions although people often do that. You may want to learn new things that can enrich your life. Learning is a process and a journey – not a destination. You should never stop learning to improve.
4. Family 
How much time do you want to spend with your family? What are some of the things that you have neglected to do for them the past year? Something that you have always wanted to do for them – perhaps a holiday? Put these down in writing. It may seem simple but trust me this is one area where it is challenging for personal goal setting. Sometimes we misplace our priorities.
5. Financial 
How much money do you want to save by when? What would be the big-ticket items that you would like to buy? A house? A car? How much do you plan to earn by when? Having a financial goal is crucial in enjoying the material side of things. Financial rewards are directly related to our careers. Therefore, they are important in your personal goal setting.
6. Health – Physical/Mental 
If you aren't healthy physically and mentally, you won't be able to enjoy the fruits of your labor. What are the steps you are willing to take in order to achieve optimum physical and mental health? Do you plan to exercise X number of days in a week? Meditate an hour each day? What measurements would you use for the goals in this area?
7. Personal/Social 
Allocate time for yourself too. Set a goal to achieve this for yourself. This is your time for the things you enjoy. Is it getting together with friends? Or it could be meeting new friends. Some people measure their success by the amount of free time they have for themselves to pursue their hobbies.
These are some of the areas you can consider when considering your personal goal setting. If you are ambitious enough – choose each of these areas and start writing some goals for these to be achieved for the year. 
Support Us 
If you like our work, please support us by sharing the articles you like. Just click on one of the convenient social media buttons below. Share it on Facebook, Tweet This, Stumble Upon, share on Google, Yahoo Buzz, MySpace, del.icio.us or Technorati. Digg us, Tweet us, or plain forward your favourite page link to your friends via email, put a link on your blog or Facebook, or online profile. It helps keep people sane at work. Thank you. 

More Articles about Personal Goal Setting
How To Set Goals?- The Bare Basics 
Setting goals is necessary to plan and measure your success. Something seemingly easy enough but more often than not, most newbies try to avoid it. Here are basics to easy goal setting. 

Be Clear: Powering Through the Land of Soulless Work 
Be clear about what needs to be done to add some energy into your work life. 

Goal Setting In The Workplace : How You Can Help Your Manager With Your Performance Review And Career Planning Process 
Tips and strategies for effective goal setting in the workplace to increase your performance review. 

Importance of Goals: The Ingredient for Being Better at Work 
What are the importance of goals and how it can keep you centered. 

Setting Goals For Yourself - Understanding to Achieve 
In order to achieve career success, you need to set personal goals that are meaningful and motivating for yourself. 

Setting Performance Goals for Newbies Pursuing Career Success 
The main criteria for setting performance goals is establishing a clear set of achievable objectives with your manager at the beginning of your job. 

A Roadmap To Help You Achieve Your Career Goals, Realistically 
Feeling disillusioned because you can't seem to achieve your career goals? Here's a roadmap to help guide you to achieve your goals, realistically. 

Setting and Achieving Goals for Beginners at Work 
It is also your duty to set goals for yourself. Setting and achieving goals is not the duty of the manager alone. 

Personal Goal Setting and Planning Success Tips for Career Newbies 
Your success and your personal goal setting are directly related to each other. Setting your personal goals also means you are planning for success. 

How Do You Begin Personal Goal Setting? 
What are the areas to start setting goals? 

What Are Your Career Goals & Career Resolutions?
Do have any career goals? Have you listed them down? Tell us about it here!
What Other Visitors Have Said
Click below to see contributions from other visitors to this page...

Culinary Industry

My goals are: 1. Graduate with honors. 2. Complete my specialization in baking. 3. Become in a few years executive chef. 4. Have my own restaurant. …