Release Your Tension – How to Feel Relax Before Going to Work
Someone wrote and asked how do you release your tension and go to work. I am not sure if there is an easy way to doing this. With the pressures of family and work, tension seems to be always around. However, we can learn how to reduce it. Here's 4 practical steps to help release tension effectively.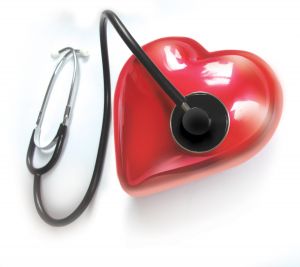 1. Think Good Thoughts
An effective way is to start thinking of good thoughts. I know your next question would be, it's a touch thing to do.
I mean, when you feel all anxious and stressed, how can you think good thoughts?
Well, the trick is to be conscious of your own thoughts. Obviously, if you are reading this you are likely to be quite conscious of how you feel before going to work. At the very least you are seeking an answer.
Catch yourself feeling the tension. When you feel tensed before going to work, tell yourself "Oh oh, negative thoughts and feelings again." Then immediately switch channels. Just like how you flip your TV channels to tune into a different frequency, do the same for yourself. Just think good thoughts. Even small thing like, "Hey, great weather today." You can feel yourself release your tension gradually as you keep the flow of good thoughts coming.
2. Be Aware of How You Feel
You need to know you are how you feel. Therefore, be conscious of how you feel. If you have opportunity to take meditation classes, try it. It helps you become more aware of your own feelings. When you are conscious of your own thoughts and feelings, you release your tension easier. You can catch yourself and switch channels easily.
3. Don't Feel Victimized
Most times, when you feel tensed there is a tendency to feel victimized. You ask why these things happen to you only. You tend to think the whole world is against you. You get a 'them against me' feeling. Pull yourself out of that thought process. It's easy to feel that way. It allows yourself to escape and not take responsibility for whatever that happens. But that will just pile onto the tension.
If you want to release your tension before going to work, make sure you don't feel you are a victim. There is always two sides to a story. You are likely as responsible for whatever that created the tension as anyone else. When you take responsibility, you know there is a positive step you can do to change it.
4. Permission to Be Happy
Give yourself permission to be happy if you want to release your tension. This is related to the above "Don't feel victimized". Allow yourself to be happy. No matter how tough it is to start the day, when you change your thought, you change your feelings.
You are your story you tell yourself. To release your tension before going to work, or even before heading home from work – one important step is really to be conscious of how you feel and think. Then change that thought immediately. It is not easy but when you do it often enough you can feel the difference in your mental health.

Can I recommend this? Invest in a copy of 101 Great Ways to Enhance Your Career. I am a contributing author together with the world's 100 other career experts. It will help you answer a lot of career questions you have and make a great gift for yourself or your colleague. Check it out here.


More Articles About Stress Management
Stress Management Techniques: The Top 5 to Cultivate to Succeed at Work
As a career builder newbie, you need to start developing some of these techniques in order to manage the stress you will experience as you climb the corporate ladder.
Monday Blues: How to Deal With It
It is going to be the start of another work week and you are dragging your feet already. How you deal with Monday Blues?
The #1 Stress in The Workplace
Collectively you and your colleagues may have created the #1 stress in the workplace without knowing it.
I Dread Work: How To Not Fear It
Does the word "I dread work" keep playing in your mind?. What are the ways to stop yourself from dreading work?


Stress Reduction Techniques: 5 Simple Ways
Every new career builder will need some simple, effective technique to help reduce work stress. Learn about these simple techniques to help reduce stress.

How to Avoid Burnout at Work
How do you avoid burnout at work? After all, there is only so much you can do in a day...

Simple Stress Management Tips To Help You Cope in Your Early Career
Stressed out dealing with new responsibilities? Here are the 3 simplest stress management tips to help you alleviate stress and cope in your early career.

Stress Relief Technique for Work: Getting Organized, It's Not Just Writing A To Do List
How do you cope with stress at work? One biggest, most effective stress relief technique I discovered over the years is getting organized. Here's how you do it in 5 easy steps.

Stress Management Article for the Time Starved
Too stressed to even read a stress management article? Here's a quick one for you.

For more articles related to how to release your tension, click here.