Goal Setting In The Workplace :
How You Can Help Your Manager With Your Performance Review And Career Planning Process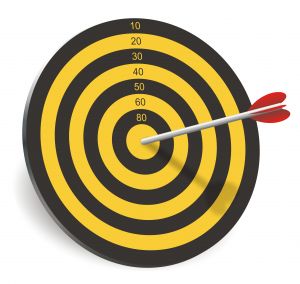 Goal setting in the workplace can be one of the most challenging for both the subordinate and manager.
This is because goals are tough to set since they need to match with the SMART way of evaluation.
There are a few things you can do as a subordinate to ease your manager's work.
In doing this, you will also be demonstrating that you are taking personal responsibility for your own growth.
Do not at any time avoid setting goals for your own career with your supervisor. This process allows you to participate in what is expected of you. It allows you to understand your role in the company, what you need to do and how you may improve later on in your career.
When agreeing on your performance goals, it should involve:
1. Setting Clear Directions
What is it you need to do? What is it you need to achieve? These goals need to be Specific, Measurable, Achievable, Results-focused and Time-bound. That is why it is called the SMART way of goal setting.
2. Clarify Expectations
What is the manager's expectation from you? Are there things you can do better? Stop doing or continue doing? These will help guide you in your next phase of action and also growth in the company. It will also allow you to benchmark yourself as you go along. You need not wait till performance evaluation to get feedback from your manager. You can also ask for feedback informally as you go along.
3. Develop Trust
Use the goal setting in the workplace session and process as an opportunity to develop trust with your manager. When both of you work on the goals to be achieved, roles, responsibilities and expectations, you become more open and that openness can be used to develop trust between both of you.
4. Ensure Accountability
You must remember, you are eventually accountable for the goals set out for you. This session is a formal session to ensure that you know you are accountable for all that is agreed in your performance evaluation. When you help your supervisor work on your goals, you begin to understand what you are accountable for and to take them seriously.
5. Basis For Development Needs
Goal setting in the workplace also allows for assessing your development needs. What are the things that you need to be trained on? What do you lack that the company can help via training and coaching programs? Are there classes that they can send you on? Use the process as one that can help you craft your growth needs.
6. Understanding Of Rewards System
Such performance evaluation session is a chance for you to understand the rewards system in your company. How are promotions and salary increments given? How are bonuses shared? When you set your goals, there must be a reward for achieving them and likewise 'punishment' for failing to achieve them.
Help your manager in your own goal setting in the workplace as it will be beneficial to you in more ways than one. It not only helps you learn about the goals you needs to achieve but also a chance to develop trust with your manager and understanding his expectations of you. Just keep in mind some of the things are mentioned above that you can do and you might just get that good review.


More Articles Related To Goal Setting In The Workplace
Personal Goal Setting- What Are The Areas You Can Start Setting Goals?
These are questions you probably ask if you are new to goal setting. Here are some areas you can begin personal goal setting.
How To Set Goals? - The Bare Basics
Setting goals is necessary to plan and measure your success. Something seemingly easy enough but more often than not, most newbies try to avoid it. Here are basics to easy goal setting.
Setting Goals For Yourself - Understanding to Achieve
In order to achieve career success, you need to set personal goals that are meaningful and motivating for yourself.
Setting and Achieving Goals for Beginners at Work
It is also your duty to set goals for yourself. Setting and achieving goals is not the duty of the manager alone.
Setting Performance Goals for Newbies Pursuing Career Success
The main criteria for setting performance goals is establishing a clear set of achievable objectives with your manager at the beginning of your job.
Personal Goal Setting and Planning Success Tips for Career Newbies
Your success and your personal goal setting are directly related to each other. Setting your personal goals also means you are planning for success.
A Roadmap To Help You Achieve Your Career Goals, Realistically
Feeling disillusioned because you can't seem to achieve your career goals? Here's a roadmap to help guide you to achieve your goals, realistically.
Personal Goals: Energize Your Career in the Year of the Tiger
If your personal goals this year focuses on doing great in your career, here are some new tips and ideas on how you can achieve it.
For more advice on goal setting in the workplace articles, read here.
---
What Are Your Career Goals & Career Resolutions?
Do have any career goals? Have you listed them down? Tell us about it here!