Career Success – 7 Basic Points You Probably Never Thought About
To achieve career success, there are a few concepts you need to understand. Easy as it may sound, you need to understand them, and put them into practice - constant practice. Here are the 7 important points you probably never thought about when considering about your career.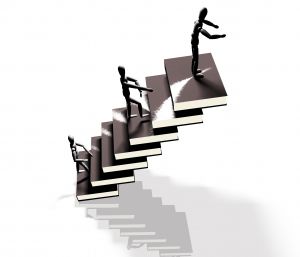 1. Understand Success
To achieve a successful career, first understand success. Learn about success and what it means. Success can mean different things to different people. It is a constant journey and never ending. Achieving something does not mean you stop there.
Read about how others have achieved success they defined for themselves and how they got there. In the journey to success, you will face setbacks. So long as you do not give up, success is guaranteed. Sometimes, failure may mean success as it teaches you what not to do and what to do next time.
2. Commitment
Learn that commitment is important in your journey to success. First learn to keep promises to yourself. What have you committed yourself to do? How much effort have you put in? Make sure you keep the promises you give yourself. Also, remember to keep your commitment and promises you give others.
Commitment of time, effort and money is important in ensuring that you get where you want to be. Be committed to your goals and go against all odds in pursuit of those goals. Remember that nothing comes overnight. Every worthwhile goal is achieved by people who are committed to them.


3. Good Energy
I know the word "good energy" sounds like new age mambo jumbo to a lot of people. Good energy simply means being positive and not indulge in dark thoughts, feelings and bad actions. It means to think of good thoughts, do good things and speak good words. When you do all these, you will not be disturbed by the negativities generated by yourself and thus focus on your goals.
When you generate good energy, you attract like-minded people. Together you can move to progress not regress. You will be able to develop your own fullest potential to achieve a successful career. Learn to soak up positive feelings that create strength to appreciate the joys of life.
When you generate good energy, you appreciate life more and success comes easier.
4. Start From the Self
For work success to happen, you need to start from yourself. Look for ways to improve yourself, kick bad habits and learn good ones.
Only by doing so can you increase your chances of career success. Also, remember that to improve yourself takes a very long time. Accept the pain when trying to improve yourself, eventually if you are committed you will become a better person and consequently someone better to work with.
No one can help you improve yourself if you do not want to and refuse to admit your own faults and weaknesses. Get to know yourself and how you can be a better person. There are people who can guide you but eventually YOU have to do it. You must constantly upgrade yourself